Davia News
Now you can get latest news and update from Davia here!
The Best 4th of July Traditions
In celebration of Independence Day, Davia would like to bring you few ways Americans celebrate the holiday. Let's take a look at these 4th of July traditions (and don't forget to include them while planning your celebration). Also, you can send a special card from Birthday & Greeting Cards by Davia.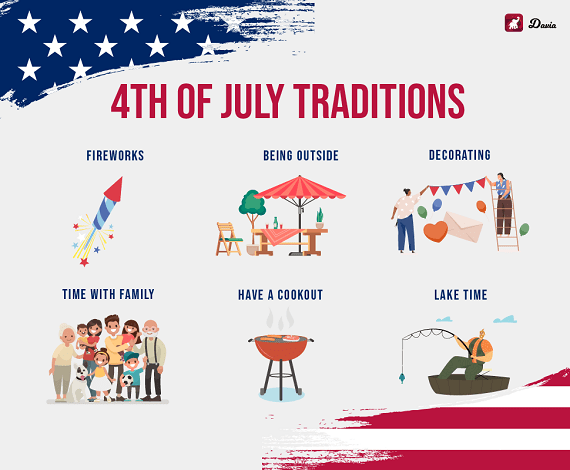 2023-07-04 00:00 UTC
Father's Day Movie List
Father's Day is just around the corner (its June 18, 2023, FYI) and if you're still struggling to come up with something special to do with your dad for his big day, might we suggest the greatest gift of all—time spent together. We've put together a list of some movies about dads, or at least fatherhood. From comedies and tear-jerkers to action-packed adventures, we've rounded up the best father-focused films to watch with your pops.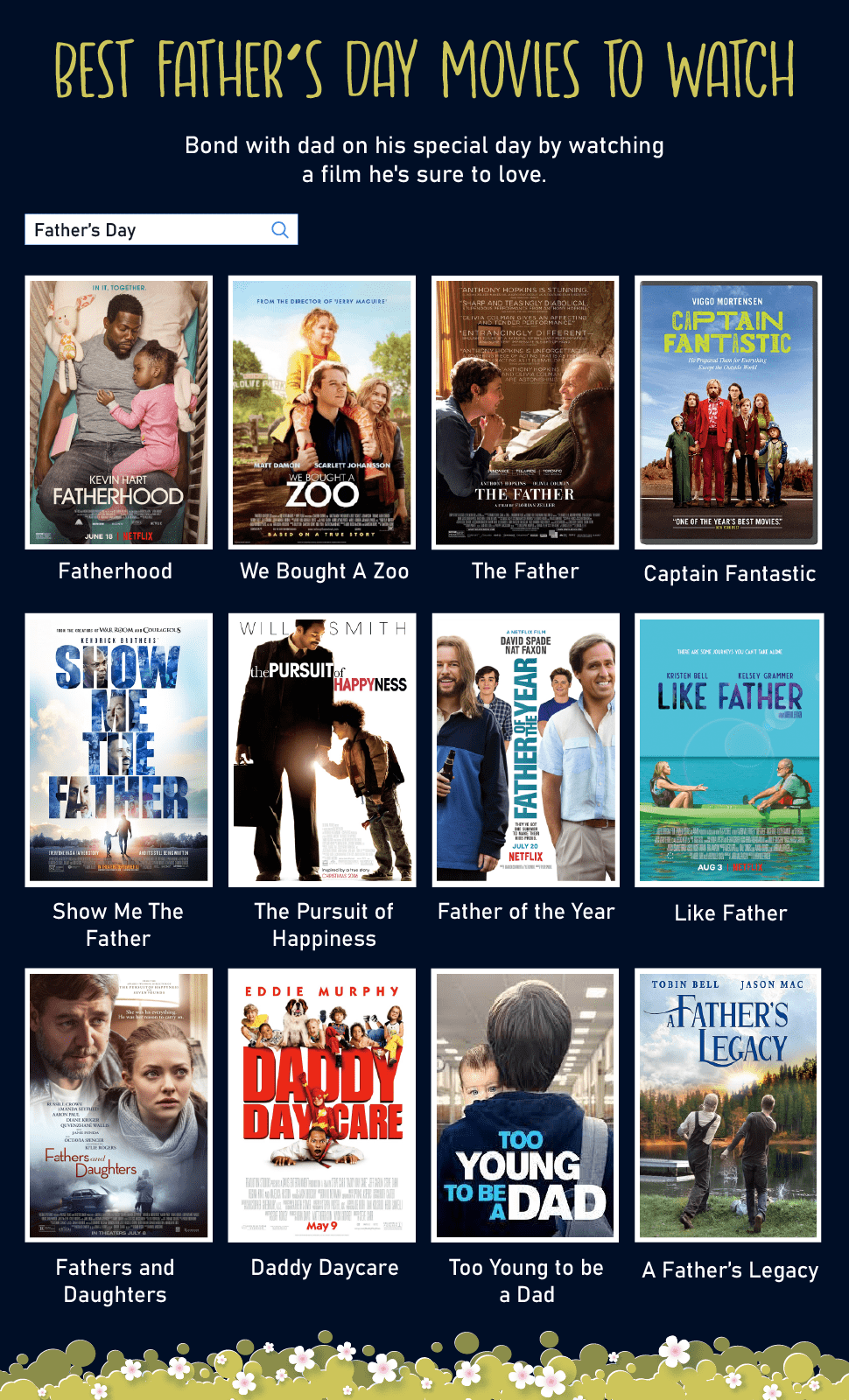 2023-06-17 3:00 UTC
Apologize for Server Outages
Recently, our servers are currently experiencing a series of outages that are affecting several of our users. During the period, the site was inaccessible and some service were unavailable such as birthday reminder,email and notifications. We really apologize for the inconvenience happened.

Not to worry, now our website running again and now you can continue to using our services.
If you have submitted a support ticket, please note that we may take longer than usual to get back to you due to the increased number of requests. We will respond to your concern as soon as we can.
We sincerely apologize for any inconvenience you may have experienced and appreciate your patience while we work diligently to resolve any outstanding issues. Thank you for using Davia and we wish you continue to using our free service in future.

2023-06-17 01:00 UTC
4 Ideas for Memorable Mother's Day Celebration
Mother's Day is right around the corner. It's time to celebrate that extra-special lady in your life with something unique and even better than the year before. After all, a woman called MOM deserves something truly extraordinary.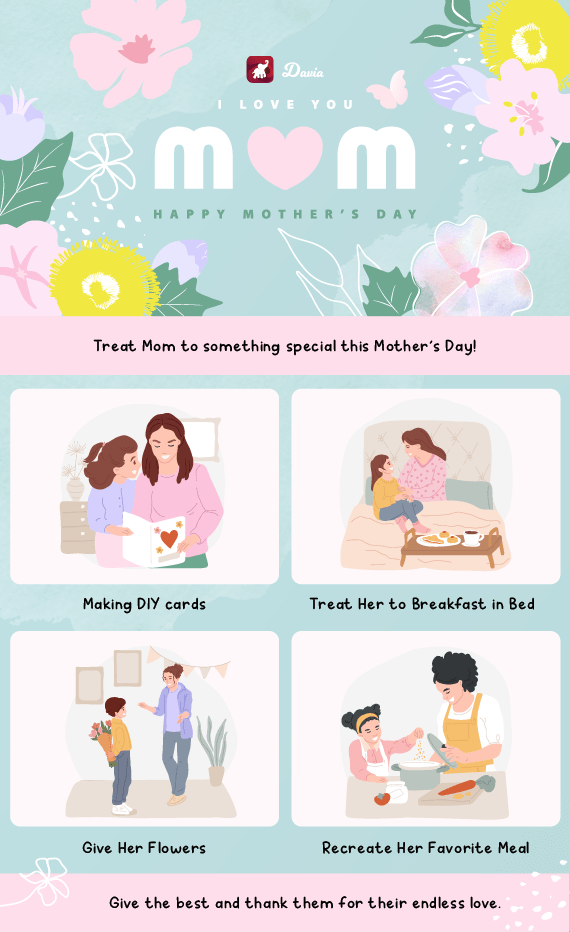 2023-05-08 09:00 UTC
Mother's Day History You Might Not Know
In Grafton, West Virginia, a woman by the name of Anna Jarvis held a celebration for her mother's life in 1905. Overwhelmed by the positivity she felt in recognizing her mother, she started a campaign to get others to recognize a day for mothers. Her goal was to honor and continue the works of her mom, who was a peace activist who cared for soldiers during the Civil War. Her mother also established the Mother's Day Work Clubs to address public health issues.

In 1910, Anna's native West Virginia formally celebrated Mother's Day, a few years after she began her campaign. A few more years passed before President Woodrow Wilson officially declared the second Sunday in May to be Mother's Day. The festival eventually spread to other countries, and today it is observed all across the world.


Mother's Day Facts
Anna Jarvis, who led the campaign to make Mother's Day a holiday, ended up despising it. She hated the idea of companies using the holiday to boost their profits.
Pew Research Center determined that there tends to be more phone calls made during Mother's Day than any other day of the year.
The third most popular holiday in the world is Mother's Day. It's second to only Christmas and Easter.
About 80 percent of Mother's Day cards are bought by women.
During Mother's Day, the US spends upwards of $68 million on greeting cards, $1.53 billion on gifts, and $2.6 billion on flowers.
No matter how you choose to celebrate, never forget the purpose of the day: to honour your mother for everything that she has done for you and all that she has given up.

Sources: (seonational.com, Mother's Day History and Inspiration)

2023-05-02 09:30 UTC
Easter Egg Hunt Video is Up!
"Let's go on an egg-hunt!" On this Easter, let your kids hunt and count the Easter eggs on our farm! Happy hunting! 🥚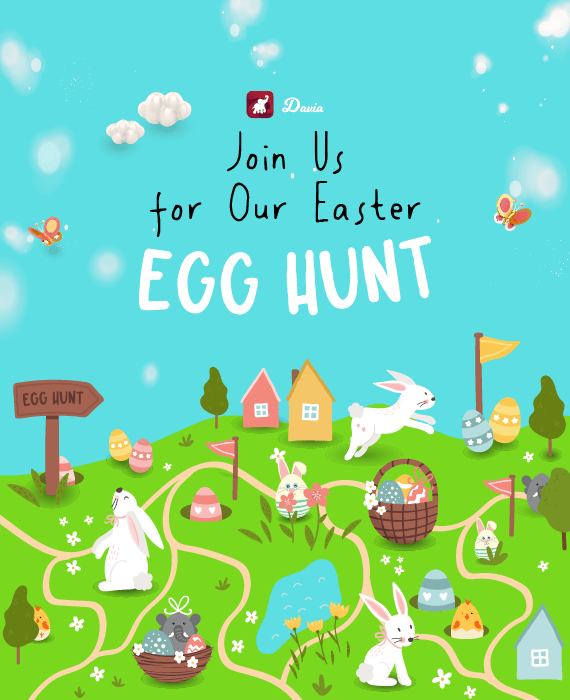 2023-04-10 00:30 UTC
April Fool's Maze Game
Feeling lost and confused? Welcome to the Unsolvable Maze, brought to you by April Fool's Day. Enjoy! 🤡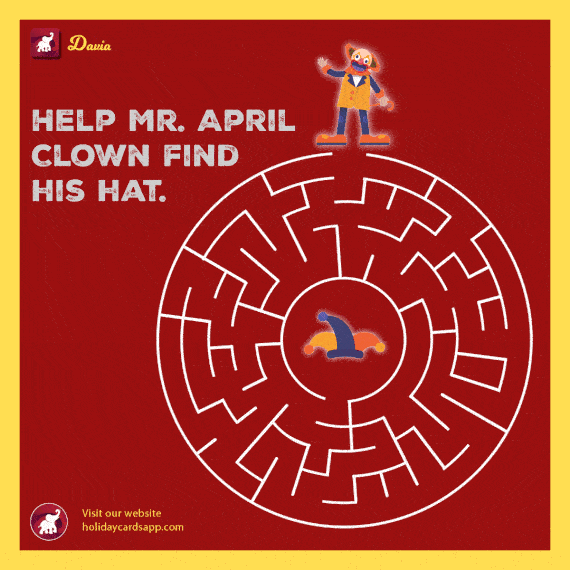 2023-04-03 04:19 UTC
Word Search Puzzle is coming back again to welcome St. Patrick's Day!
Enjoy a pint of cheer with St. Patrick's Day Word Search! St. Patrick's Day Word Search is a 100% free and fun for all ages. Perfect for teachers, families, classroom parents, Scout leaders, and more! So, enjoy! ☘️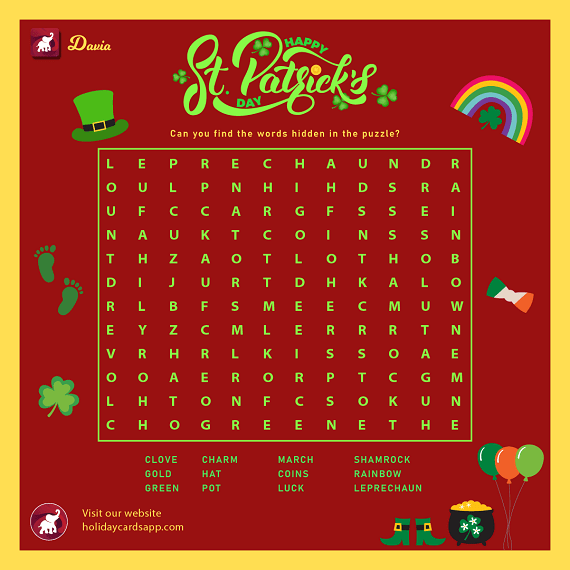 2023-03-14 01:00 UTC